Crystal Lake, IL Dentist
77 E. Crystal Lake Avenue




Crystal Lake

,

IL

60014
Find answers and other helpful dental topics in our digital library.
Archive:
2019
2018
2017
2016
2015
2014
2013
Posts for tag: oral health
By Osmanski Dental
May 09, 2014
In a few short weeks high school graduations will be underway all over the country, and even in our town of Crystal Lake. To applaud our hardworking seniors, we recently posted a special offer—free teeth whitening.
What's the Difference Between Store-Bought and In-Office Whitening Treatments?
There is a big difference. Over-the-counter whitening products give you results on a smaller scale. With professional whitening, Crystal Lake graduates can reveal whiter smiles.
Since graduation is getting closer, you don't have a lot of time to worry about whitening strips and toothpastes. They may reveal a slight difference within the first few days, but it won't be a big change from your normal tooth shade.
How Does the Teeth Whitening Special Work?
All our high school senior patients can get a whitening treatment as long as they've completed a dental checkup in the last six months. If you take great care of your teeth and visit your dentist twice a year, you have a free teeth whitening procedure in the bag!

Check your mailbox for a letter we mailed out to all our high school graduates. If your a patient of our office and are graduating high school, but did not receive a letter, please give us a call. We will set you up with a whitening appointment before you walk across that stage to the sounds of "Pomp and Circumstance."
Hats off to the graduating class of 2014!
Contact Osmanksi Dental at (815) 459-8650 for more information.
By Osmanski Dental
November 12, 2013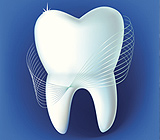 One of your teeth's best defenses against tooth decay is its hard, outer layer made of a mineral-rich substance known as enamel. This great protector, however, has an enemy — acid — from the foods and drinks we consume as well as the acid byproducts from bacterial plaque. A high acidic level in the mouth could lead to the complete erosion of enamel, leaving teeth more susceptible to decay.
When the acid level in the mouth rises, calcium and other minerals in enamel become soft and begin to slough off, a process called de-mineralization. But the body can reverse this process with the help of saliva, which can neutralize acid. Saliva also contains calcium that can bind to the tooth surface and help replace what was lost during de-mineralization — a process known as re-mineralization. Saliva can normally accomplish this in thirty minutes to an hour after eating.
Unfortunately, saliva's neutralizing power can be overwhelmed when there is too much acid present. This occurs when we ingest substances like sodas or sports drinks that are high in citric acid. Many of these same beverages also have a high buffering capacity that slows the neutralizing effect of saliva. Ironically, we can also interrupt re-mineralization if we brush our teeth too quickly after eating or drinking something acidic. The enamel has been softened by the acid and when we brush before re-mineralization we can actually brush away some of the enamel.
There are some steps you can take to help this natural process for maintaining a healthy pH balance in the mouth. First, limit your intake of acidic foods and beverages. Drink water for rehydration, or at least acidic beverages enriched with calcium. If you do drink an acidic beverage use a straw to reduce acid contact with teeth, try not to swish it around in your mouth, and try to drink it during mealtime. Finally, wait 30 to 60 minutes before brushing your teeth after eating or drinking something acidic.
Tooth enamel is a key component in maintaining healthy teeth. Protecting this prime defense against decay will pay you dividends for many years to come.
If you would like more information on enamel erosion, please contact us or schedule an appointment for a consultation. You can also learn more about this topic by reading the Dear Doctor magazine article "Dental Erosion."